Company Overview
'SINGHASINI' was established by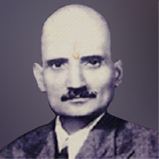 the great visionary and social reformer of his time, Shri Raghunandan Prasad Srivastava in the year 1952, naming it in the cherished memory of his dear wife 'Singhasani Devi'.
Shri Raghunandan Prasad Srivastava served as Chief Engineer in one of the British company in Cawnpore, an industrial town of North India. After World War II he decided to start an Engineering Enterprise to manufacture Unit Operation Equipments like Size Reduction Equipments-PULVERISER. The Unit then started manufacturing Pulverisers to Grind Soft to Hard - Minerals, Ores, Chemicals etc. The unit was the first in India to have started manufacturing grinding machines. Thereon other Unit Operation Equipments like Jaw Crushers, Disintegrators, Hammer Mills, Ribbon Blenders were added to the list of equipments.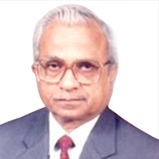 Shri. Rudra Prakash Srivastava the youngest son, completed his Chemical Engineering and served NEPANAGAR PAPER MILLS, at Maharashtra as a Process Engineer. His association with the Singhasini Organisation added to the achievements of his father. Along with his elder brother Shri Om Prakash Srivastava who had gained stature as a Mechanical Engineer, he took the SINGHASINI Organization to new heights. Having established SINGHASINI brand name across India, he developed his expertise in processing RAW SULPHUR to fine powder and developing SULPHER GRINDING SYSTEMS and much more..
Today, SINGHASINI stands for QUALITY AND PRECISION
Mr. Sanjay Srivastava B.Tech (Mechanical) and M.Tech (Industrial Systems Engineering) joined his parental business in 1988. With more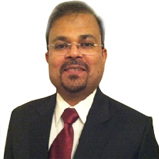 than 25 years of experience as an entrepreneur, he has been working on Sulphur Grinding Systems for the last two decades with continuous improvements in the design and developing an almost EXPLOSION FREE grinding system using INERT GAS technology. Having successfully installed and commissioned a number of Sulphur Grinding Systems in India, Russia & Saudi Arabia to almost all the leading business houses in the sulphur industry.
Spearheading the expansion of the Singhasini Group, Sanjay Srivastava has allocated 9000 Square Meters / 10,000 Square Yards of Industrial land in Kanpur for expansion and diversification. The company has established a state-of-the-art Sulphur Grinding System & Sulphur Refining / Roll Plant with a capacity of 900MT/Month. The plant includes in-house facilities like a well-equipped laboratory, rainwater harvesting plant, worker's quarters, office, canteen facilities and other amenities for the welfare of its staff and workers. Having excellent experience and technical expertise of Sulphur Grinding & Processing, Singhasini Group growing at a steady pace.In this sector it has undertaken challenging orders for exporters well for the domestic Market. At present, this unit feeds the entire market of pesticides formulators (nearly 85% of them depend upon it for their raw material), Fertilizer, Rubber Industry, Tyre Industry, Sugar Industry, Match Stick Industry, Explosive Industry as well as dyes & Chemical Industry.
Our Achievements
We are the stalwarts, who:
Indigenously developed GRINDING MILLS and solved challenging size reduction problems.
Developed Sulphur Grinding Mill with Inert Gas Atmosphere, the grinding of which is supposed to be highly explosive & hazardous and thus able to develop almost Explosion Free Sulphur Grinding System.
Attached Pulveriser in Flash Dryers & gave an Ultrafine dry product in one single operation.
Ran the Pulverizer Automatically under maximum yield conditions through our Digital (Automatic) Feed Controller.
Designed and developed 'Free Silica Separation System' & Static Classifier in Pulverizer which resulted in minimal quantity of Free Silica & Grits in product.
Separated metal from it's dross during Grinding.
Designed and developed equipments especially for Pesticide industries which are supposed to be very complicated and thus have played an important role in "THE GREEN REVOLUTION".
Converted Pulveriser in to Open Circuit Grinding by attaching Reverse Jet Pulse Air Bag Filter thus reducing power consumption to almost 50%.
Designed and developed continuous drying system for the drying of Phosphorous Penta Chloride.
Designed & developed cooler grinding system for the spices grinding thus protecting all volatile matter during grinding operation in the end product.
Singhasini Group, dedicated in service to the nation & industry since 1952, includes organizations: